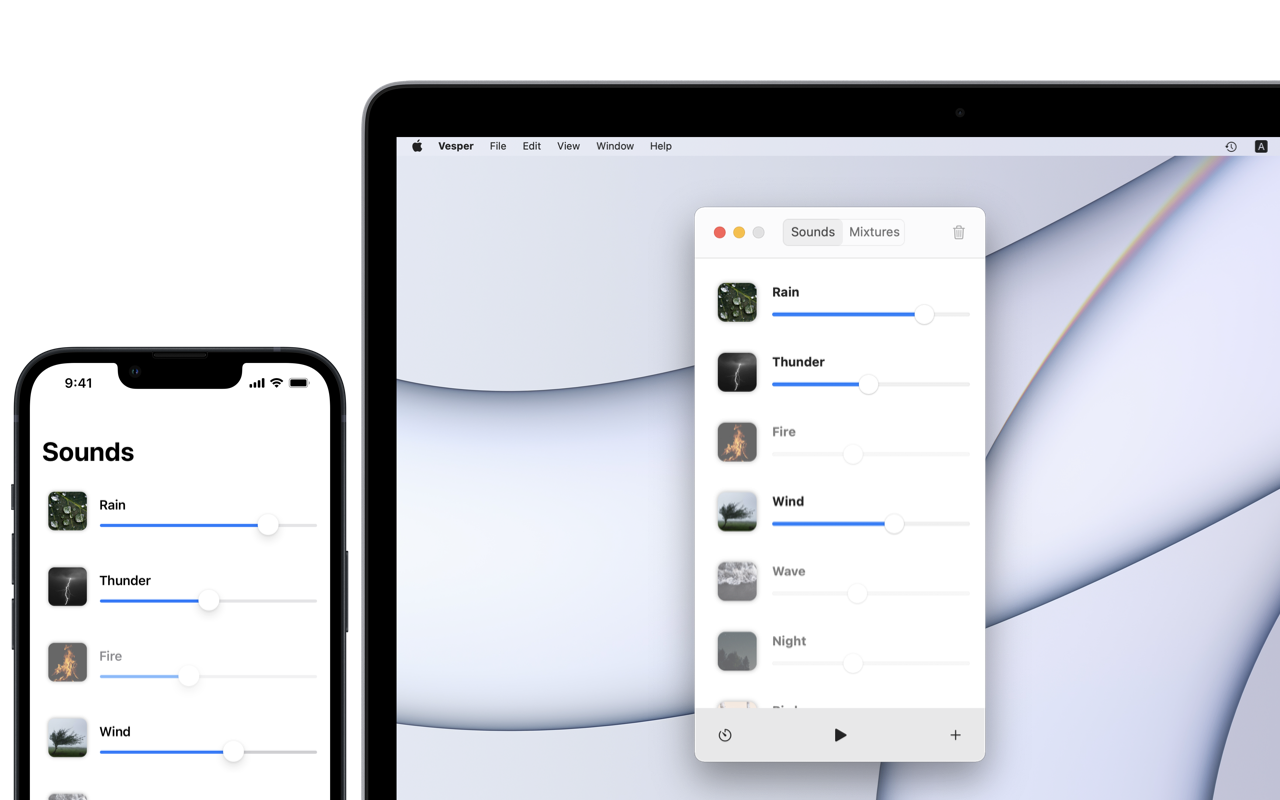 Vesper is a clean, easy to use, and powerful white noise app that allows you to mix as many ambient sounds as you want to help you relax and stay focused.
The app includes carefully selected ambient sounds. Each sound can form a seamless loop. So you can listen for a long time without noticing any interruptions.
Included features:
Mixing sounds easily.
Save sounds mixture and sync across platforms with iCloud.
Set playback timer.
Elegant dark theme.
Complete offline listening experience.
And more.